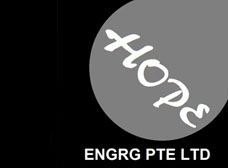 HOTLINE

(65) 9181 6562
Air Con Services Singapore
Hope Engineering Pte Ltd specializes in air-conditioning cleaning and maintenance. As Singapore's premier air conditioning company, we can truly meet all your HVAC needs within time and budget. Whether your Aircon unit is iced or simply not getting cold, we offer professional servicing and on-site repair for all major Aircon brands. This includes regular maintenance, water leaks, and even noisy or smelly aircon units. It also includes tripping, icing, and even parts replacement and maintenance.
Aircon Repair Services
With years of experience, we are proud to offer Aircon sales and installations for both residential and commercial clients. Our repair, servicing, and maintenance contract guarantees professional and timely aircon services. If you have not received air conditioning maintenance in the past 6 months, your HVAC units are vulnerable to icing and extensive damages. Let us fix your units with high quality and professional services today. We also offer special deals and discounts for all Singapore customers, homes and businesses.
We provide professional servicing
trouble-shooting and on-site repair of air-cons regarding all brands island wide everyday.

Air Conditioning Servicing
空調清洗/維修服務

General Servicing

Full Chemical Wash
(R22 Freon)
(R410A Freon)

PROMOTION
Hope Engineering Pte Ltd is proud to offer the following air-con services for your convenience:

• Poor cooling and full Air-Conditioner maintenance
• Water leakage
• Noisy air-con units
• Smelly air-con units
• Tripping
• Icing
We can resolve all your air-conditioner cleaning and maintenance problems:
• Maintenance & replacement of spare parts
• Air-con Servicing Maintenance Contract
• Air-con Sale and Installation for Residential & Commercial
For more information, please contact Hope Engineering Pte Ltd and let us offer you some "hope" today!
Hope Engineering Pte Ltd
(65) 9181 6562
8C Yio Chu Kang Road ICB Shopping Centre Singapore 545522
Email : svc@hope-engrg.com